Since we all hate reading long biographies, in which artists proudly tell about how nice it was to
start spinning at their parents house at age 7, in the living room, or for 3 class mates,… we have
decided to keep it short, but funny!
He has released so many tracks in his 30 years as an active dj/producer, that he can´t even
remember the exact quantity (maybe over 800?), so please, Google him.
Jerry Ropero has also done so many remixes, that on some occasions and by mistake, it even
happened he bought tracks that he did by himself! Better go on Youtube and just type his name in.
He is very special, indeed… not only very much loved by his haters, but also admired by his fans
as you can see on his strong social media presence. Charisma is his trademark!
But for sure more than one of you know him by his "hits" (of course, we would never write his
"flops"…) like "Coracao", Fuck U", "Canta" or "Get down" with his alter ego Avantgarde,
and his "longterm membership" with Natural Born Grooves (NBG)!
He has also been in the studio with all the big names in the business. He has been there, done all
that and got the "T-shirt".
Axwell, Tiesto, Roger Sanchez, Van Buuren, Erick Morillo,… all of them have somehow been linked
to Mr. Ropero… Even Britney Spears, Madonna or Michael Jackson have been "re-treated" by him!
Beside that, he loves to share his production skills making ghost productions for people in need of
great tracks! Not everybody has to be a music producer in order to be a famous Dj, right?
Jerry Ropero, "The King of Latin House", as they like to call him, also impresses by his DJ skills.
Why? He toured several times around the world, played at the best clubs and festivals possible (it
wouldn´t be nice to start listing names here, right? ), he belongs to the elite of the best Djs of the
planet, although he doesn´t do anything special. No scratching, no 7 turntables, controllers,
laptops, etc…no, nothing of all this, as he is a pure entertainer! He plays the music you want to
listen to!
Of course, he also takes time to relax while he is working, sleep while he is not producing and to
not travel when he is enjoying home. Indeed, a very normal man.
He doesn´t like sport (he is too lazy for that) but his hobby is being an entrepreneur: Always busy
with different businesses, outside the music circus.
Do you need some good advice? A consultant? A mentor? Well, Jerry is there for you on that too.
He has been whacked by so many music labels, producers, etc … he has learned it the hard way.
That´s why he decided to take all those experiences, and convert them into something positive:
Mentoring younger (and not so younger) people in the music industry, in order for them to avoid
being ripped off as he has been many times. Yes, he knows all the tricks. Ask him!
www.jerryroperoentrepreneur.com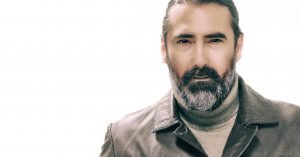 In January 2018, he is launching his new label MALA PROPAGANDA Music.
https://www.facebook.com/malapropagandamusic/
Yes, call him crazy, and you would probably be right. But it is in his blood. What can we do…
His aim is not to make a fortune out of it, but to give producers who do not have the fortune to get
a label deal, well, yes, a label deal. Of course, not to forget to mention, that we are talking House
music here!!
We think it ́s really time now to get in contact with him, either for a Dj gig at your next event, to
release a banging track on his label, to ask him for a remix, a ghostproduction, an interview, a
speech or just to "abuse" of his expertise and engage him as your mentor!
How?
Very easy:
Just drop an email to
and we are very sure you will never regret having sent that email
---